Thank you for visiting our clinic's website.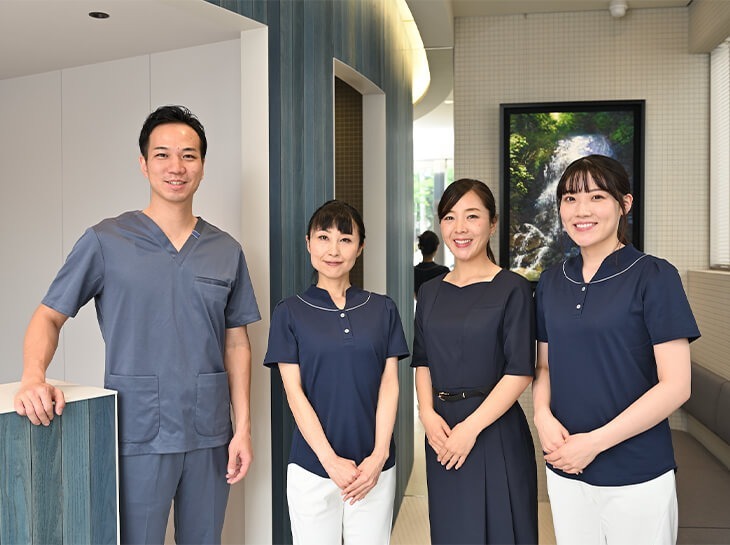 Ever since I was a child, I have always had a fascination for nature and the how the human body works. From then, I knew that I would end up becoming a medical professional. The reason why I wanted to become a dentist is that I felt that dentistry is one of the medical practices that can not only reduce a negative condition to zero, but also make it a positive one.
After becoming a dentist, I was strongly attracted by the dynamic changes in periodontal tissues and the interesting histological and cytological aspects. So, I joined the Department of Periodontology at Tokyo Medical and Dental University. During my doctoral studies, I conducted research on bone metabolism and bone regeneration and was able to write papers and give presentations in Japan and abroad. This research experience has been instrumental in my practice on bone grafting, periodontal regenerative therapy and implant surgery. In the field of periodontology, I have dealt with a wide range of patients, from basic treatment of periodontal diseases to specialized periodontal treatment such as regenerative therapy and periodontal plastic surgery.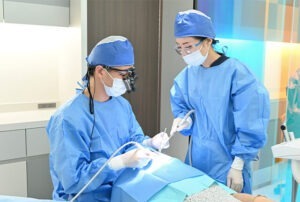 After I left the university hospital, I was hired as the director of an implant-specialized clinic in Shibuya Tokyo, where I conducted many implant treatments. Thanks to this experience, I have acquired comprehensive and first-hand knowledge of difficult cases that require wide bone reconstruction and full-mouth implant treatment under systemic management. During this time, implant treatment and bone regeneration was an everyday task, allowing such procedures to become second nature to me. After that, I worked at a clinic specializing in periodontal disease in Ginza Tokyo, where I provided highly advanced dental care, including full-mouth periodontal treatment and reconstructive treatment for patients with severe periodontal disease from all over Japan.
Through these experiences, I thoroughly learned about the accuracy of diagnosis, treatment, and detailed care systems that are necessary to protect patients' oral health for the next 10-20 years. In order to achieve long-term oral health, three elements must be taken into consideration and ensured.
Our Cases
1
Precise diagnosis
In order to make a precise diagnosis, it is very important to have records of each dental x-ray images, intra-oral photographs, periodontal examination.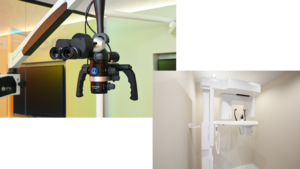 2
Precise and accurate dental treatment
Our clinic has a wide array of advanced medical equipment and materials to analyze the issues and to provide accurate dental treatment to mitigate all kinds of factors that pose a risk to your oral health. In addition to having a wide array of equipment, we make sure to have the latest CT scanners, surgical equipment, and microscopes available to ensure that you get the most precise diagnosis possible.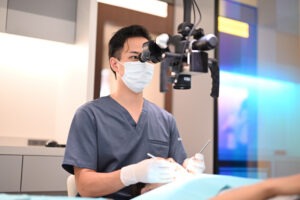 3
Change in the patient's own awareness and habits
Additionally, we have a full range of visual explanatory materials so that patients can have a clear sense of what the situation is and be more proactive in maintaining their oral health."Causes of tooth loss, causes of re-treatment, the way to avoid the risk of tooth loss, and long-term strategy for protecting oral health." While facing these dilemmas, I have researched many papers and studied behavioral science, nutrition, psychology and art to ascertain how to secure the path of least resistance to ideal oral health.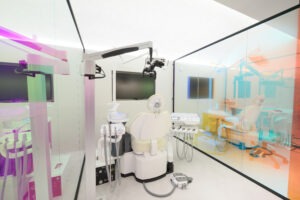 With this broad experience in both specialized and general dentistry, I believe that I have the versatility meet the diverse needs of a wide variety of patients. Our primary goal is to provide high-quality care to local patients. But we also want to provide an optimal place for patients who come from far away to seek specialized treatment. We hope that our clinic can contribute to your health in every way possible.Lotus is considered a sacred flower in Buddhism. It's a symbol of healing. Our clinic's environment is designed to minimize the stress that patients feel in medical treatment and create a comfortable and soothing atmosphere.